How to Print Amazon Transparency Labels
Templates for DIY Thermal Printer Labels, including Barcodes
This article shows how to use Microsoft Word with the inexpensive OnMerge Barcodes software add-in to print labels for Amazon's Transparency program. This works on inexpensive thermal printers such as Zebra, Seiko, Brother, and others.
Downloadable Word templates are available below.
Contents
What is Amazon Transparency? Amazon explains it here. In short, brand owners download a batch of unique, semi-random codes in a CSV file from Amazon—one for each individual product (i.e each package) they ship. Each batch is for a particular product SKU. Individual codes are printed on a small label as a barcode and applied to a product.
Amazon warehouses' receiving staff will scan each barcode to make sure it's valid, matches the product's SKU, and has never been used before.
Why print your own Transparency labels? Amazon accept self-printed ones, though they do recommend ordering custom-made rolls of industrially pre-printed ones with the unique barcodes.
Both approaches have their place. Even if you use pre-printed labels, there are many scenarios where printing your own on a thermal printer adds value:
Backup source for Transparency labels, instantly available
Initial deployment and experiments
New products, quicker time to market
Lower-volume products
Meeting spikes in production, avoiding re-order lead time
On-demand production avoids large inventory of one-for-each-SKU labels, shrinkage, loss
What you'll need Labels must be formatted to meet Amazon's requirements. You'll need:
Transparency codes downloaded from Amazon in a CSV spreadsheet
Transparency label templates, below
Microsoft Word for Windows—not Google Docs, Libre Office, etc.
Thermal printer, e.g. Zebra, Seiko, Brother, etc.
Blank labels. We recommend small individually-cut ones, but in a pinch the templates also allow for printing on regular 4x6" thermal labels and dicing them.
Get your Transparency codes CSV You must get sufficient Transparency codes from Amazon. Contact your Amazon Transparency account manager for details.
The codes will be delivered to you via CSV spreadsheet download from Amazon. The codes are in the spreadsheet column (field) named Public_Code. Remember that each code is internally tagged for use with one specific SKU and can only be used on the product with that SKU. In other words, Tranparency codes are not interchangeable between products. You may end up with many CSV files, one for each SKU.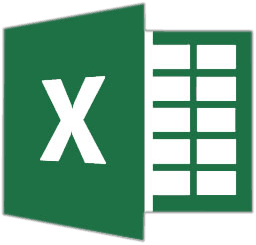 Sample Transparency code CSV download
If you don't have codes from Amazon yet, here's a CSV file of 100 sample codes for testing label printing.
These are artificial codes for testing only; they are NOT valid Transparency codes even though they look valid. Amazon will reject them if you send them inventory with these.
Download Sample Transparency Codes CSV
For education only. No warranty express or implied.
Download templates Choose and download one of the collections of templates below. These are sample templates for Microsoft Word (Microsoft only) with the OnMerge Barcodes add-in installed.
Amazon recommends a few layouts + sizes of labels they call Layouts 1, 2, 3 and 4. There is no overall "best" layout, but some layouts fit better on different packages. Transparency guidelines require the Transparency logo and barcode to be front-facing if possible; otherwise back, side or top in that order of preference.
Unfortunately, the sizes recommended by Amazon are non-standard and would require custom-manufactured blank label stock. Amazon allow limited size variations, so we've added templates that use off-the-shelf thermal blanks available from Amazon, Uline, etc. We also include layouts for the "official" recommended sizes.
No time to order blanks? We've also added variations of each layout for the 4x6" thermal labels that your shipping department surely already uses. You will need to dice the printed sheets manually.
Layout 1 small
5 templates
1 x 1"
1.12 x 1.12" (Amazon recommended)
1.25 x 1" Landscape
1.25 x 1" Portrait
4 x 6" 15-up @ 1.12 x 1.12"
For education only. No warranty express or implied.
Layout 2 short and wide
4 templates
1.5 x 1"
1.75 x 0.75" (Amazon recommended)
2 x 1"
4 x 6" 16-up @ 1.75 x 0.75"
For education only. No warranty express or implied.
Layout 3 medium, also includes SKU barcode
8 templates (4 sizes each of UPC-A & GTIN-13)
1.5 x 1.5"
1.37 x 1.37" (Amazon recommended)
2 x 1.5"
4 x 6" 12-up @ 1.33 x 1.33
For education only. No warranty express or implied.
Set up Micosoft Word These sample templates are only for Microsoft Word for Windows (sorry, not Mac) with the OnMerge Barcodes add-in installed. They do not work with Google Docs, Libre Office, etc.
OnMerge Barcodes is an inexpensive Word software add-in that generates many kinds of barcodes, including the specific kind that Amazon requires. You must use this add-in because Word's built-in barcodes are not quite the right kind for Amazon.
You can download OnMerge Barcodes software here. A temporary free trial version is available for testing.
Once you've installed OnMerge on your computer, you're ready to load a template and print labels.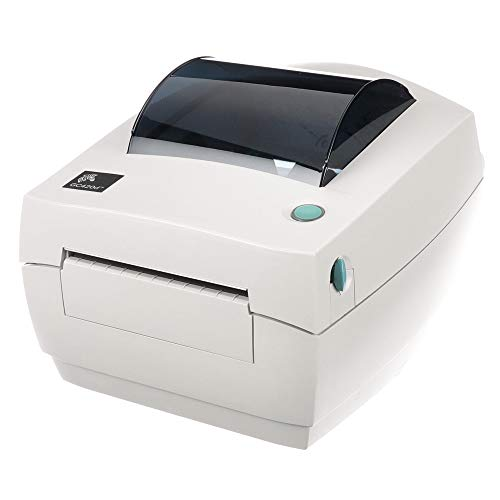 Print labels Go ahead and open a downloaded template sample file in Word once Word and OnMerge Barcodes are set up.
The template will immediately pop up to ask what SKU this batch of labels is for. It will also ask you to select the CSV file with the Transparency Codes; press Load to accept. You're almost ready to make labels.
Load labels into your thermal printer and select that printer in Word (File, Print, select printer), then set the label size in the Printer Properties to exactly match the template. If you get any pop-up warnings that page margins are incorrect, press the Ignore button—not Fix. Set any other printer options if needed. You can now click back to your Word document.
The templates work with Word's Mail Merge feature. Find it on the Mailings ribbon menu. You'll be creating unique labels by mail-merging them with the CSV you selected as a datasource.
In the Mailings ribbon menu, press Finish & Merge, Print Documents. You'll be given opportunity to print labels for the entire CSV datasource, or to select a subset of data.
Optional: Word has a feature to preview mail merges: Finish & Merge, Edit Individual Documents. That will create a new document with all your labels. DO NOT PRINT THAT DOCUMENT because the barcodes may not print correctly on low-resolution thermal printers. Instead, go back to the template and do Finish & Merge, Print Documents to print labels specifically adjusted for your printer's resolution.
Keep your codes unique Transparency codes must not be reused. If you print partial batches of labels, there is a chance that you might inadventently reuse codes that were used in a previous run.
To help prevent that, we recommend that you either
i) print only full spreadsheets of labels at one time, or
ii) make a working copy of the data, then print labels only from the working copy; use Excel to delete the used-up codes from the working copy immediately after you print labels.
Running another batch of labels You don't need to close and re-open the template for each run. Double-click on the SKU number next to the square barcode to change it. Load a different CSV file with the OnMerge CSV Loader in the Mailings ribbon.
Why OnMerge Barcodes Among the several barcode software systems on the market (e.g. ID Automation™, Bartender), OnMerge Barcodes is great for Transparency because:
Free Transparency templates
Uses commonly-available sizes of blanks
Virtually pushbutton operation
Inexpensive, under $100 one-time (compare to $495++ for Bartender™ Pro)
Fast software installation and configuration
Near zero training and learning: OnMerge drops into familiar Microsoft Word by adding a few menu items without disturbing anything else
Operators don't need to be trained or checked out on unfamiliar new software
Barcodes optimized for 203 and 300 DPI inexpensive thermal printers such as Zebra, Seiko, etc. to ensure perfect scans
Free live support
More info? Download one of the layouts above and explore it.
Still have questions? Consult with our live support team here